BACK-TO-SCHOOL RESOURCES



2020-21 Academic Calendar Available
The 2020-21 Academic Calendar is now available for download. Please note that there will be early dismissal (1:20pm) each day through September 11, 2020.
Uniform Updates for 2020-21
Uniforms are now available for purchase, and there are two important changes to LEEP Academy's uniform policy. Learn more about our uniforms or order uniforms.
Gym Uniform Days
Click here to view the calendar for gym days.
Distance Learning Resources
Families, please please visit our Distance Learning resource page.
School Supply List: There is none! 
Many schools ask parents to bring a long list of supplies. At LEEP Academy, we don't. Please send only the following items with your child on the first day of school: 
A backpack of your choice, large enough to fit a folder


An extra uniform or set of gym clothes in a plastic bag, including pants/skirt, shirt, underwear, and socks, to be available in case of spills or potty accidents
The school will provide plenty of notebook paper, pencils, glue, tissues, glue, and so forth. That's one reason we receive public funding, and it's simple for us to purchase these items directly, in large quantities, without paying sales tax. We do this as another savings for families.
After-School

Click here to register or to find out more about our after-school program.
Please email the site director, Ms. Santa Bermudez, if you have questions, at leep@roadstosuccess.org.
Ready for School Checklist
Download the Checklist to make sure your family is 100% prepared for Day 1!
Family Webinars
On Friday, August 28, we held a webinar for In-Person Learning families, in English and Spanish. Please view the recording below.


On August 27, we held a webinar for Distance Learning families, in English and Spanish. Please view the recording below.
More Resources for Founding Families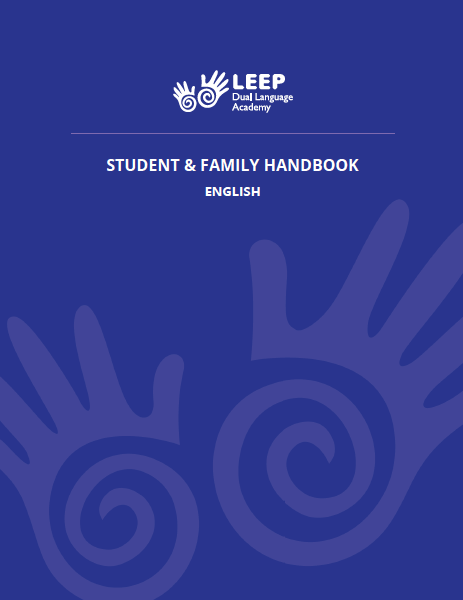 Download the LEEP Academy Student & Family Handbook

Download Enrollment Packet in English