Fall 2020 Re-Opening Plan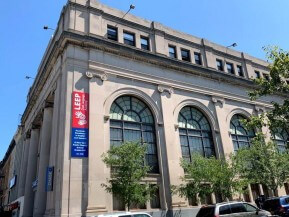 After careful consideration and much feedback from our families, staff, and Board of Trustees, LEEP Academy will re-open as scheduled on August 31, with small class sizes and extensive safety precautions. Because of the new classrooms added during our recent renovation project, students will be able to attend every day while still maintaining strict social distancing in reduced-size classes. A distance learning option is available for families with medical vulnerabilities or related concerns.
Please read on for additional information, including important changes to our daily schedule, transportation services, and daily routines.
Latest Updates
Update 8.19.20: LEEP Academy is still re-opening on Monday, August 31. Please see today's email update for the latest information. View the email.
Update 8.8.20: Governor Cuomo confirms that all schools may proceed with re-opening plans. There are no changes to the plans on this page.
Full Re-Opening Plan
The full School Re-Opening Plan for Fall 2020 is now available. Click here download in .pdf.
Fall 2020 Commitment Form

Enrolled families, please indicate you preferred instructional mode for Fall 2020: in-person or distance learning. Click here for the commitment form.
Webinar: Fall 2020 Re-Opening Plan
View a recording of our informational webinar from August 3, 2020, reviewing the plan and answering questions:

Executive Summary
Below is the Executive Summary of the Re-Opening Plan. (Click here to download in .pdf). Click on a section title to read it:

Frequently Asked Questions (FAQ's)
Click on each section to read the related questions and answers: